Comparing Hosting Companies: Superb Internet vs GoDaddy
You mention the name of a web hosting company to the average Joe and chances are he will not know what the company is nor what the company does. However, there is one company that comes close and would win in a web hosting popularity contest. GoDaddy has become one of the most popular web hosting companies due to its advertising done during a Super Bowl commercial featuring Danica Patrick. Founded by entrepreneur Bob Parsons, GoDaddy today remains the largest domain registrar turning the company into one of the largest web hosting companies in the world. In 2009, GoDaddy reported that their per annum revenue topped $750 million. When you compare Superb Internet with GoDaddy, it sounds like a comparison similar to David and Goliath when you look at the scale of the two web hosting companies. Although Superb Internet is a much smaller company, their product focal area differs.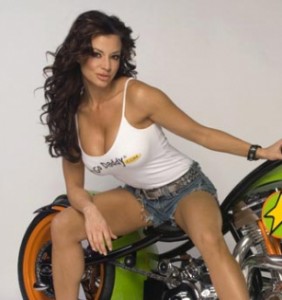 GoDaddy is a large web hosting company that built its empire becoming the industry leader of providing Domain Name Registrations. Using aggressive pricing on the price of their domains along with their proprietary control panel for domain management, GoDaddy has dominated the DNR market. With DNR as their core product, GoDaddy capitalized on their customer base and become on of the largest shared web hosting providers. Superb Internet also provides domain name registration along with shared web hosting, but focuses primarily on dedicated servers.
When we look at the price of each company's web hosting services, GoDaddy appears to be cheaper. In truth, that is to be expected. GoDaddy is a place I would recommend if you are starting out with a new website. However, there will come a time when you outgrow your shared hosting and when you will want to have a dedicated server. If you ever come to this crossroad, congratulate yourself on building a successful website. Afterwards, thank your web hosting company for helping you get this far and then start your research of real dedicated server companies like Superb Internet. Don't get me wrong, GoDaddy is a solid company and their financial success speaks for itself, but specializing in dedicated server hosting is not their niche.
It all starts with having impeccable uptime along with fast connectivity. Dedicated server companies invest significantly more within their network infrastructure to meet the demands of us customers who care about full redundancy, low latency, and fast download speeds. God forbid something goes wrong (knock on wood) or if you just need help with some configuration, you are better off in the hands of a technical support team within a dedicated server company. First, the technical knowledge tends to be higher. Secondly, the support staff is used to dealing with all sorts of questions related to dedicated server hosting so they are able to help you quicker and be more efficient so they don't waste your time. On the flipside, if you just want to get a cheap web hosting plan, going with a company like GoDaddy can be advantageous because they are used to seeing all kinds of questions related to shared hosting.
To sum up, if we are comparing which hosting company is better between Superb Internet vs GoDaddy, it all depends on what type of hosting you need. If you need domain names registered, GoDaddy wins. If you are just starting out and want a basic cheap hosting plan, I would be inclined to try out GoDaddy. If you have more serious needs for web hosting and want a dedicated server, managed hosting , or even colocation, I would go with Superb Internet without hesitation.
This entry was posted by Superb Hosting Reviewer on August 25, 2010 at 6:21 am, and is filed under Reviews. Follow any responses to this post through RSS 2.0. Responses are currently closed, but you can trackback from your own site.
One comment